ROLE
  UX / UI / Research         
PLATFORM
iOS, Android          
CLIENT
 Amazon Kindle
Page Flip is a reimagined Kindle navigation experience that makes it easy to explore books while always saving your place. Page Flip is available on select Kindle E-readers, Fire tablets, and the free Kindle app for iOS and Android.
Want to reference a chart or map on another page while you're reading? Page Flip "pins" your current page to the side of the screen when you swipe away from it to explore other parts of the book. Tap your pinned page to instantly jump back to it.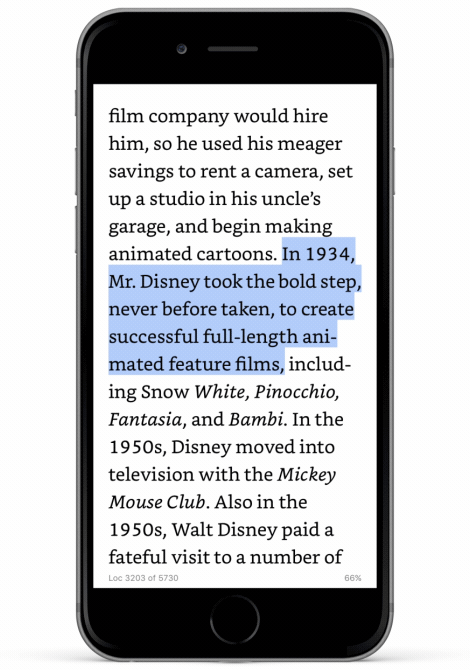 Get a bird's eye view of the book
Looking for a picture or a passage you've highlighted? Zoom out to get a bird's eye view of the book and quickly find what you're looking for.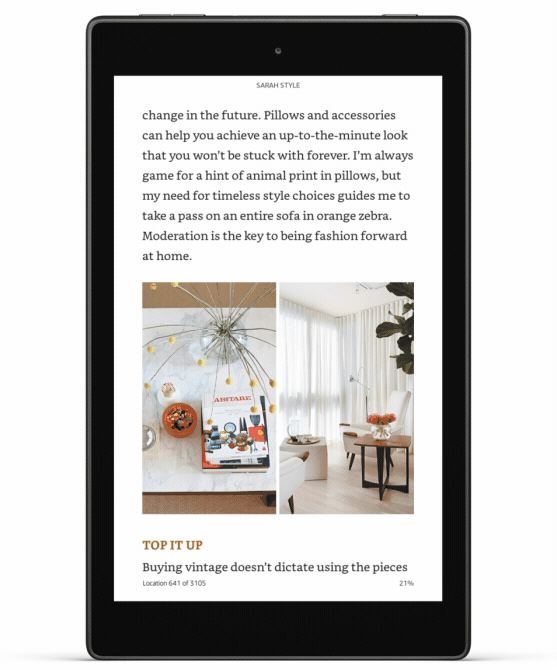 At a glance, easily recognize specific pages as you jump around. Pictures, charts, your highlights, and the layout of each page are easy to see with Page Flip's pixel-accurate thumbnails that automatically adjust as you change your font and margin settings.